Introduction:
It is the 25kgs flour bag weighting filling sewing machine,use for flour,the total unit includes one set of DCS-50 automatic weighing machine, one set 2.5 meters belt conveyor, one set of sewing machine, used for weighing filling granules, such as: rice, seeds, grains, etc. in pp woven bags and sewing the bag.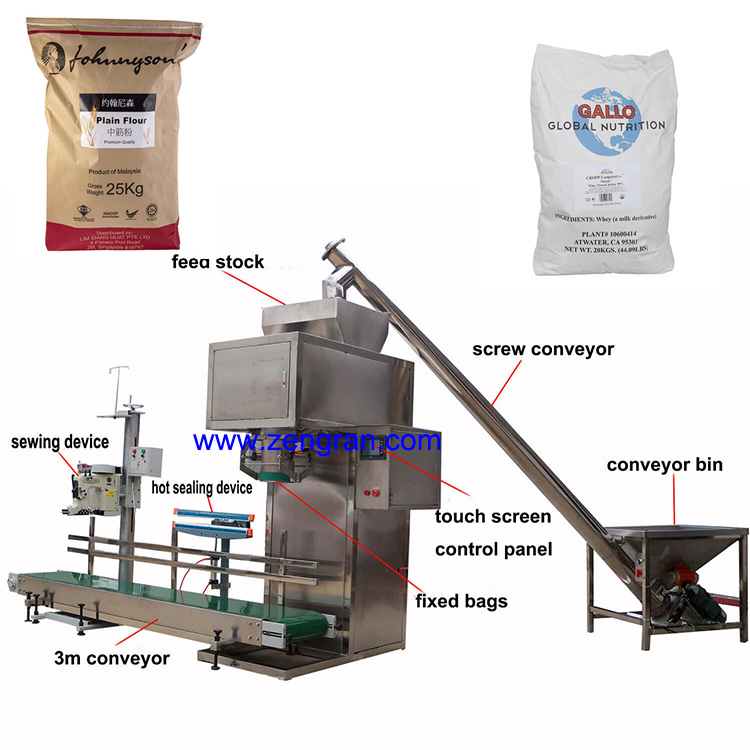 Advantages:
1.Convenient to be operated: only need to coat bag manually and touch bag-clip switch charging, feeding, inflation and discharging will be completed automatically.
2.Matching high accuracy sensor, one gate main feeder and one fine feeder cooperating work in order to keep high accuracy.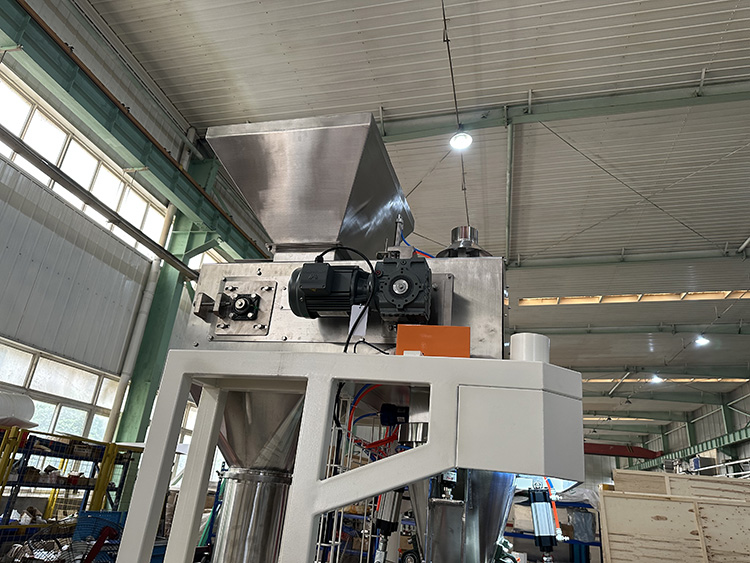 3.Software self-adapting, error automatically amended more-less alarming ,trouble self-inspected functions, etc.
4.Number and quantity of package automatic counting, printing and data communication functions, etc.
5.Widely range of quantitative, high precision and matching with a bag-sewing machine which has multi-functions and high effective.
6.Adopting imported pneumatic organ which is reliable, easy to maintenance and non-polluted.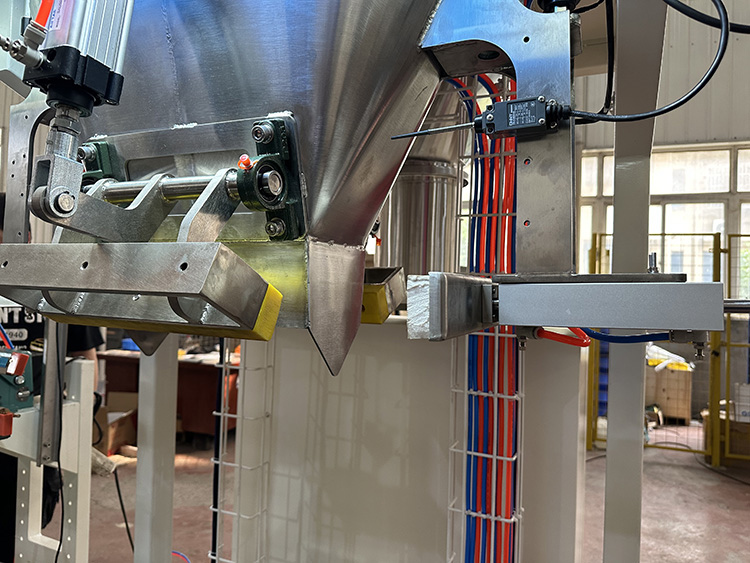 7.The machine part contact with material adopting stainless steel 304 which is safe and sanitary and not easy to eroded. So the equipment has a long life.
8.We will adopts the ware resistance plastic bear which no need bath the oil.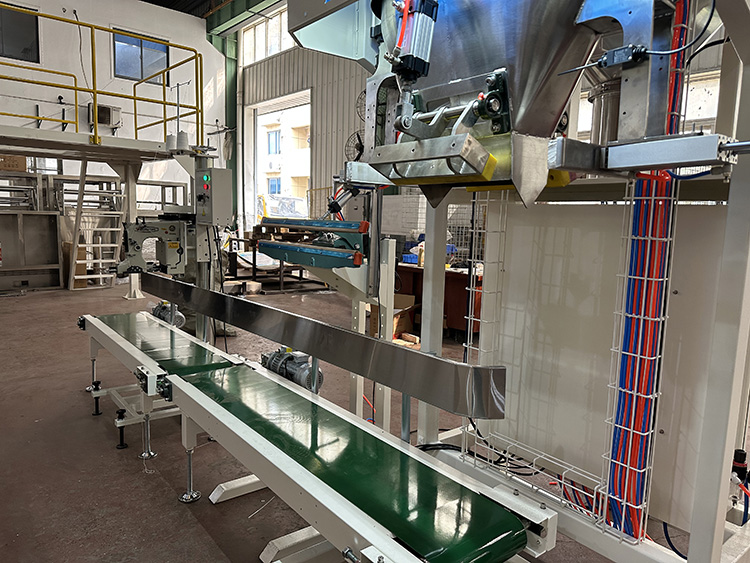 Technical parameters:
Model: DCS-10 DCS-25 DCS-50
Weighing range: 1-10kg per bag 10-25kg per bag 25-50kg per bag
Weighing head: One head Two head
Speed: 300-500bags/hour
Accuracy: ≤2%
power supply: 220V/50Hz 0.25KW
Compressed air: 0.4-0.8MPA
Conveyor belt length: 2.5meters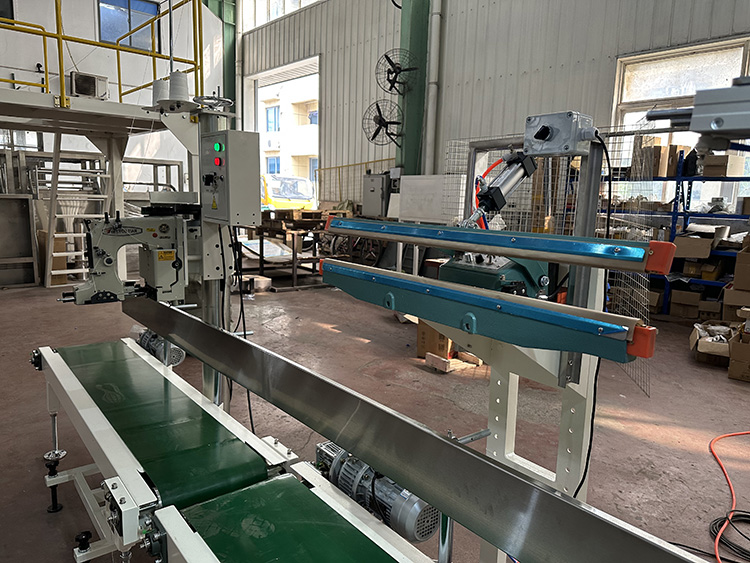 Material:Parts contact with products are SUS403, other parts are carbon steel with paint